Images along the Red Road is a photographic journey that explores the proud spirit and identity of American Indian powwow dancers throughout the United States and Canada.
Working together as photographer and producer/documentarian respectively, Ben Marra and his wife, Linda, of Seattle, Washington, began to document powwows in 1988. The powwow is an integral part of Native American life, offering the opportunity for peoples to gather and celebrate their spiritual connections to their ancestors, the earth, community, and traditions through drum, song, and dance.
The Marras' ongoing photography project has spawned a traveling exhibition for museums, two books, two yearly calendar titles, fine art photographs, and lithographic art prints.
See the traveling Exhibit Page >>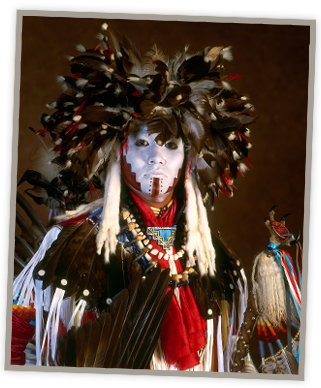 Introductory Slideshow
"We try to follow the footsteps of our elders, who cleared the way for us with their clean minds, hearts, and bodies...This is the Red Road."
Horace Axtell
Nez Perce